Events at Jiminy Peak
Set away from the hustle and bustle of a typical setting for events is the beautiful, scenic Jiminy Peak. Once your group arrives there is no reason to leave! Treat your guests to an event venue nestled in the heart of the Berkshires, a Massachusetts region Massachusetts alive with culture, outdoor recreation, shopping, dining, and more. With over 15,000 square feet of meeting space and 8 different event spaces plus plenty of overnight lodging, on-site dining options, and exhilarating activities, the event venues at Jiminy Peak are the best in Massachusetts! Contact our sales team for more information and let's get to work planning an amazing gathering!
Offer Your Guest a Different Kind of Day
Imagine… attendees leaving their spacious suite on a warm July morning and walking through a courtyard to a meeting space with a huge stone fireplace at the base of a mountain. Trivia questions guide them to their seats, and after brief opening remarks, everyone rides the chairlift to the summit where the company's vision for the upcoming year is presented. After another ride down, people work in groups on a skit competition about the company's products.
7 Reasons why Jiminy Peak is the Best Event Venue in Massachusetts
Events at Jiminy
1. Dedicated Staff
Dedicated Staff
A dedicated staff of meeting planners with over 35 years of combined event planning experience will work with you to create a unique plan and reserve the perfect hotel event room for your gathering. Our event venues team will help plan all on-site activities and can also put you in contact with any additional outside companies and vendors to put those special personal touches on your gathering. We will also provide someone from our hotel venues team to help kick off the event.
2. Expansive Meeting & Event Space
Expansive Meeting & Event Space
Jiminy Peak offers over 15,000 square feet of flexible meeting space throughout the resort.
3. On-Site Activities
On-Site Activities
In the winter, your guests can enjoy skiing, snowboarding, and snowshoeing around the property. During the summer, our event venues offer:
Aerial Adventure Park
Mountain Adventure Park
Alpine Slide
Mountain Coaster
Hiking Trails
Scenic Chairlift Rides
Trivia
Scavenger Hunts
True North Team Building
4. Nearby Attractions
Nearby Attractions
The fun doesn't stop there. Our hotel venues are located near a variety of local attractions such as:
Golf
MASS MoCA Museum
The Clark Museum
Hancock Shaker Village
Berkshire Paint & Sip
Bowling
Progressive Palette
Movies Theaters
Power & Paddle Boat Rentals
5. Accommodations
Accommodations
Our Massachusetts event venues make spreading out groups or keeping them close easy. Jiminy offers over one hundred suites at the Inn and over 55 2 & 3-bedroom condominiums in the Village Center all within walking distance of our hotel event rooms. Packages vary depending on what your group needs.
6. Event Catering
Event Catering
Exclusive in-house caterer, Centerplate, will work with you to design chef-driven menus that will delight and excite even the pickiest of guests. Our hotel meeting spaces also offer bar services that can be tailored to your group's needs with a variety of wines, beers, and spirits to choose from.
7. On-Site Restaurants
On-Site Restaurants
There is no need to leave the property for restaurants! Christiansen's Tavern is pub food at its finest offering casual lunch and dinner. For a more classy dining experience visit John Harvard's restaurant which serves classic American Cuisine breakfast, lunch, and dinner in an upscale pub atmosphere.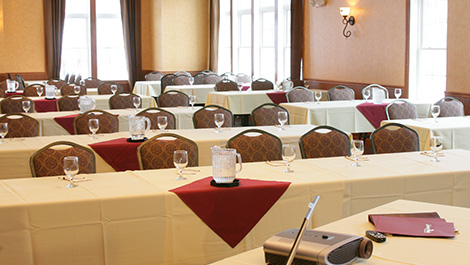 Greylock
4,800 sq.ft.
Our largest hotel meeting space is located at the heart of Village Center, directly across from the Berkshire Express Summit Chairlift. It has a large outdoor patio with a fire pit, and features impressive views of the mountain. Greylock can accommodate up to 400 guests.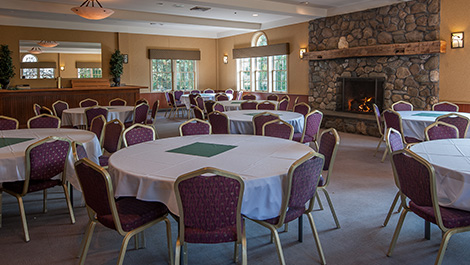 Crane Lodge
3,750 sq.ft.
Our most popular venue for events, Crane lodge is located right at the base of the mountain and features an East & West room, each with a huge stone fireplace and a central patio with an outdoor fire pit. Each side of Crane Lodge can accommodate 75-100 guests.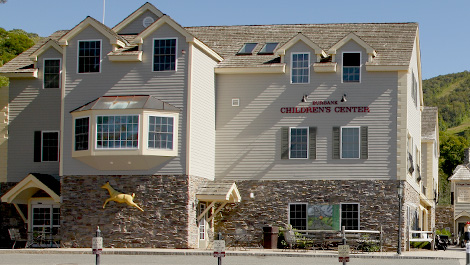 Burbank
3,700 sq.ft.
In the winter, Burbank is home to our KidsRule children's program. In the off-season, this event venue, conveniently located between the Drop Zone and the Village Center, offers easy load-in and load-out capabilities. Burbank can accommodate up to 200 meeting participants.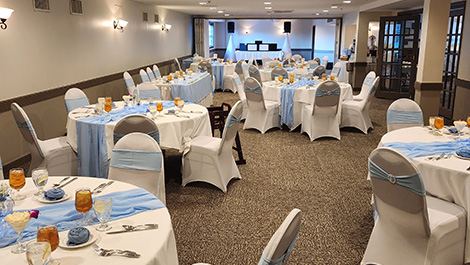 Fisher I & II
1,700 sq.ft.
A traditional ballroom in The Country Inn, Fisher I & II can accommodate up to 125 guests combined. This hotel event room can also be divided into two rooms if desired. An adjacent fireside lounge with mountain views can be used to hold cocktail receptions or breakouts.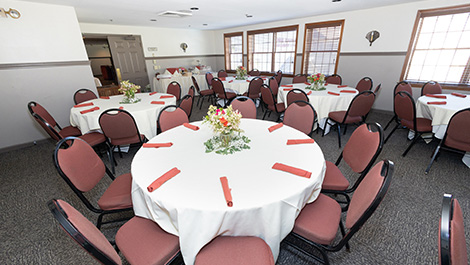 Clark
920 sq.ft.
Clark is a cozy hotel event room in The Country Inn with a deck overlooking the mountain, which can accommodate up to 70 guests and is perfect for breakout sessions.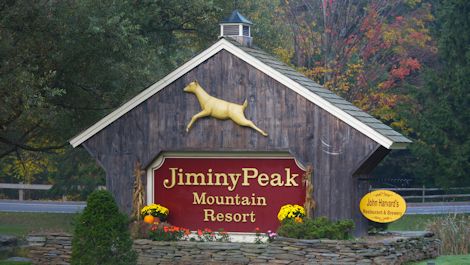 Thunderbolt
500 sq.ft.
Located in the lower level of JJ's Lodge, in the heart of Village Center. Thunderbolt can comfortably accommodate up to 40 guests and is perfect for breakout sessions.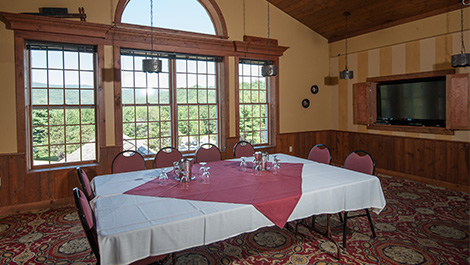 Jericho
440 sq.ft.
An intimate and warm hotel event room with valley views, Jericho is adjacent to John Harvard's Restaurant & Brewery, on the third floor of the Country Inn. Jericho fits up to 40 guests.
Event Spaces Perfect for Every Occasion
magine… attendees leaving their spacious suite on a warm July morning and walking through a courtyard to a meeting space with a huge stone fireplace at the base of a mountain. Jiminy Peak is the ultimate destination for social gatherings. Our event venues have been used for:
Parties
Corporate Events
Holiday Celebrations
Company Picnics
Team-Bonding Outings
Retreats
Banquets
Fundraisers
Conferences
Whatever the occasion, Jiminy Peak's dedicated event professionals will make sure you are paired with the perfect meeting space and help you plan an unforgettable day filled with resort activities and cherished memories.
Ready For An Unrivaled Event?
Gatherings of family, friends, or coworkers, no matter the occasion Jiminy Peak has everything you need for a memorable, amazing event. Our hotel meeting spaces team will help you plan it all and make sure your guests have an experience that they will be talking about for years to come.
Frequently Asked Questions
Event FAQs
Does Jiminy Peak Offer Outdoor Event Space?
Yes, we do have outdoor space, but it is weather dependent. Our outdoor event spaces are also not covered.
What Equipment Can Be Provided During Events?
Our event venues have screens, projectors, flip charts, conference speakerphones, and TVs as well as tables and chairs.
Am I Required to Cater My Event?
Our hotel meeting spaces do not require you to cater your event.
How Far in Advance Should You Book Our Venues for Events
The sooner the better. Weddings should book our event spaces at least 12 months in advance. Meetings and other events should reserve our spaces 1-3 months in advance, depending on the number of attendees.