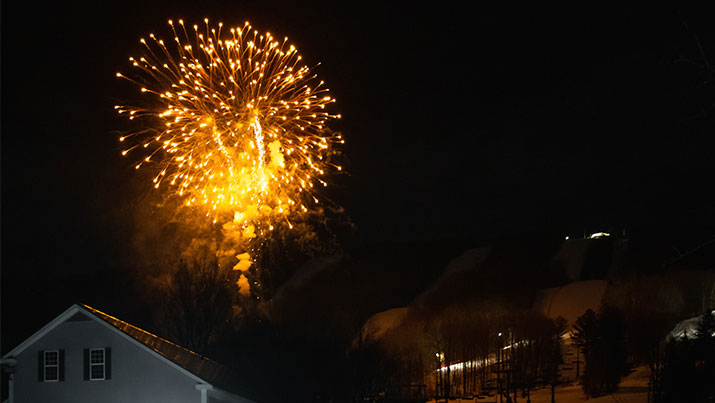 Upcoming Events
We plan on returning to a "normal" events schedule this season, including our Peak Music Series in Christiansen's Tavern, outdoor DJ's, children's activities, the Vertical Challenge Series, and other events that are currently under negotiation. We will add all confirmed events to the calendar, which can be seen by clicking the button below. We hope you are able to enjoy them with us!
See Scheduled Events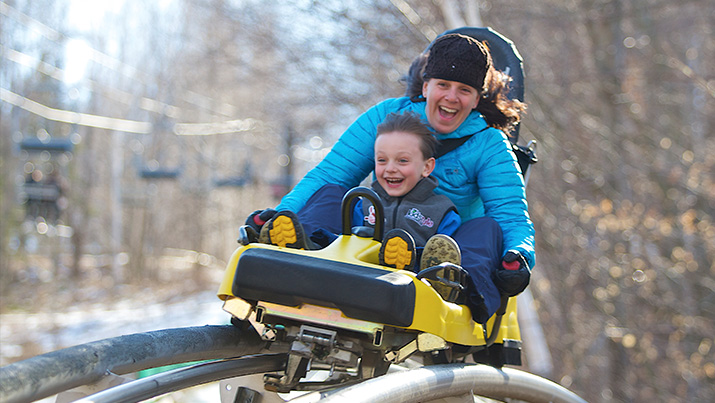 Mountain Coaster
The Mountain Coaster is 3600 feet of twisting, turning fun through the woods. You must be at least 9 years of age and 54″ tall to ride alone and at least 3 years old and 38″ tall to ride as a passenger with an adult age 16+. A single ride is $13, or two rides for $20. Tickets are available at the Crane Lodge, Guest Services, the Country Inn, or at the base of the Coaster. The Coaster operates Weekends, Holidays and during holiday periods.
*Hours subject to change due to weather and conditions. Please check the Snow Report for the latest operating information.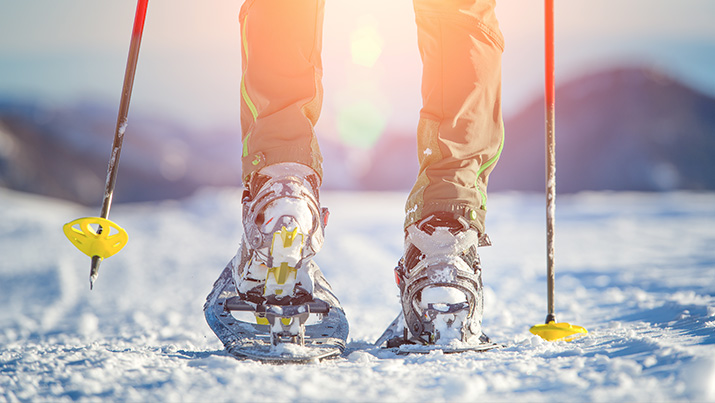 Snowshoeing
For our guests who don't ski or ride, or for those looking to take a break from snow sliding, we have a network of snowshoe trails for you to explore. You can choose an aerobic workout around the perimeter of our trail network, with spectacular views of the Jericho Valley, or a peaceful stroll through a rolling New England Forest, with plenty of opportunities to reflect. Either way you'll experience the natural beauty of the Berkshires. Don't have snowshoes? Don't worry, you can rent them at Mountain Sports by Potter Brothers, located in the courtyard.
Learn More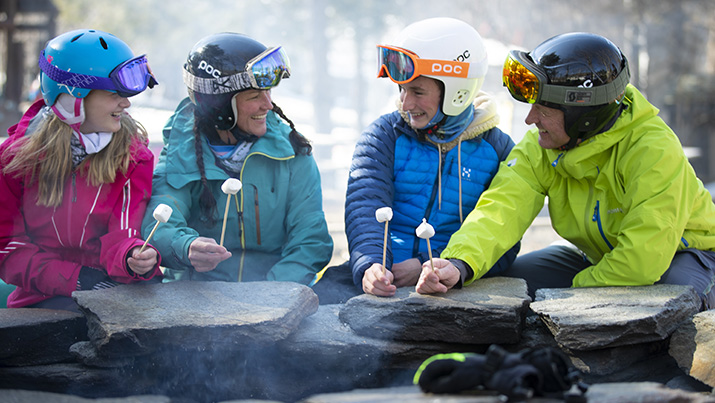 Fun Squad
The Fun Squad really wants you to enjoy your time at Jiminy, especially when you're done sliding for the day. You might find them making S'mores on the patio after KidsRule; or they might set up Table Jenga, Giant Connect Four, or Cornhole in the courtyard for you to get your game on. They might even have popcorn and a movie, or everybody's fave, Family Fun Night in the Country Inn. Check the Snow Report or the in-house digital signage on weekends, holidays and during holiday periods to see what their up to!