Jiminy Savings Card
The Jiminy Savings Card is the best way to ski/ride and save at Jiminy this season! If you don't think you will ski or ride often enough to warrant a season pass, but will visit more than once, Jiminy Savings Card is your next best option. This season you'll save $25 on every Sunday – Friday, non-holiday lift ticket, or every Twilight lift ticket you buy throughout the season! It also gives you direct-to-lift access when re-loaded online, so you save time and money.
But wait, there's more! You will also receive a FREE TICKET with purchase, valid Sunday – Friday, non-holiday, or any Twilight, whichever you choose, if purchased by November 14th. If purchased between November 15th – February 28th, you will still receive a FREE TICKET valid Sunday – Friday, or any Twilight, beginning March 1st through the end of the season. Your free ticket more than covers the cost of the Savings Card! Free tickets must be redeemed at the ticket window, with the Jiminy savings Card present, and are not available as an online re-load.
Price: $74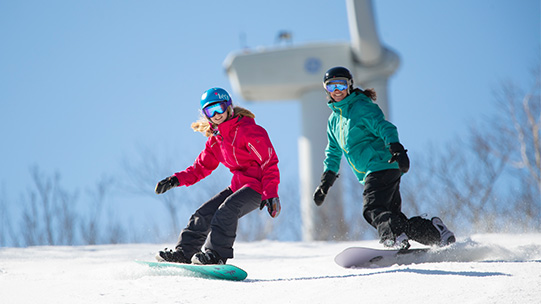 Rules & Information:
Jiminy Savings Card discounts may not be combined with any other discounts.

Multi Day tickets are discounted and do not qualify for an additional Savings Card discount.

Jiminy Savings Cards do not come preloaded with lift tickets. Lift tickets must be purchased and loaded on the card after initial purchase.

Lift tickets will be available to load anytime after November 1st.

When purchasing a Jiminy Savings Card please choose the card based on the appropriate lift ticket for your age. Choose either Adult (19-64) or All Other Ages (<19/>64). Savings Cards may only be re-loaded with like tickets (ex. Adult lift ticket on Adult Savings Card).
The Jiminy Savings Card is non-transferable and for use only by the owner of the card. It may only be used once per person, per card, per day.
Free ticket must be redeemed at the Ticket Window, with the Jiminy Savings Card present.
Free ticket no longer applicable after February 28, 2024.
There is a $5 replacement fee for a lost Jiminy Savings Card.